Services
/ For Primary School Students and Teachers /
Preschool & Kindergarten Library
Preschool & Kindergarten Library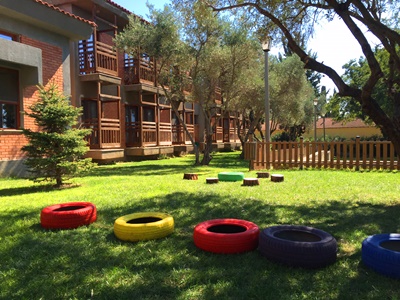 The idea and establishment of a Pre-School and Kindergarten library was crucial and well needed in order to meet the educational goals of these two programs. The library aims at assisting Pre-School and Kindergarten Faculty in their teaching process through a current and evaluated collection of both print and electronic materials. The ultimate goal of the library is to cultivate the love of books to its young students, and teach them how to use books both as a source of leisure and a source of knowledge.
Library materials are divided into two distinct main collections:
Teachers' Collection: includes books with specific academic content regarding the teaching experience and process.

Open Collection: includes books that young Pre-School and Kindergarten students and faculty can borrow directly.
Books under the above categories are classified according to their subject and the language they are written in.
Borrowing Privileges
Teachers can borrow books from both collections and from the "Dimitris & Aliki Perrotis" Central Library;

Students can borrow up to 3 books only from the Open Collection. The Teacher responsible for each class is allowed to check out books to his/her students every Friday;
Every library member needs to have a Library Card in order to be able to borrow library material (please contact us at 2310 492880 or library@afs.edu.gr for more information). Pre-School and Kindergarten students become library members automatically the day they enroll.
Browse our Library's Online Catalog.